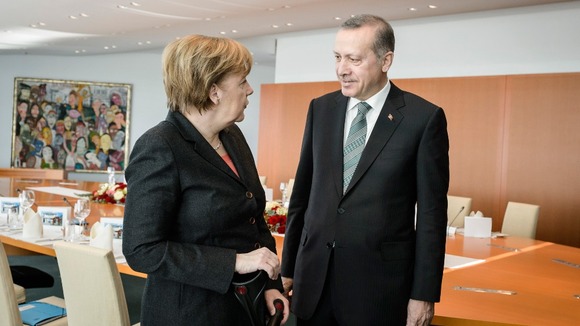 Germany has joined a host of voices criticising Turkey's ban on Twitter.
"It doesn't fit with our idea of freedom of expression to forbid or block any form of communication," Chancellor Angela Merkel's spokeswoman said.
Turkey's courts blocked access to Twitter following Prime Minister Tayyip Erdogan's vow, on the campaign trail ahead of March 30 local elections, to "wipe out" the service.
He says he does not care what the international community says about it, though President Abdullah Gul has objected to his actions.