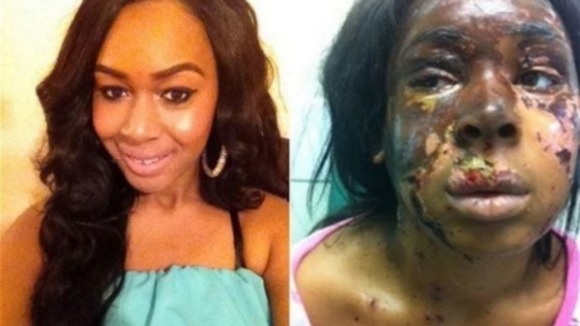 A woman jailed for throwing acid in the face of her friend intended to "burn and disfigure" the victim in a "callous" plan, a judge has said.
Mary Konye, 22, has been sentenced to 12 years in prison after attacking her friend Naomi Oni as she travelled home from work leaving her scarred for life.
Judge David Radford said the consequences of her "wicked act have been devastating to Miss Oni".
He added that it was a "premeditated and callous" plan.