Clashes between demonstrators and riot police erupted in Madrid, as tens of thousands of people took over the Spanish capital to protest against EU-imposed austerity.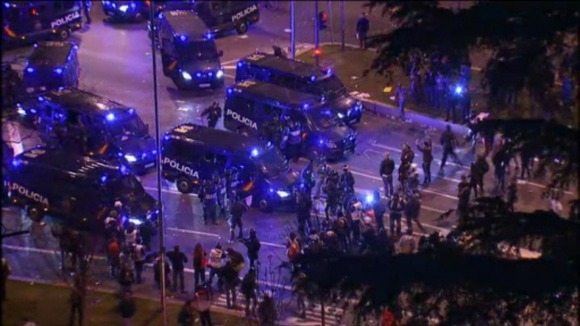 Spanish newspaper El Mundo published dramatic footage showing police detaining several people during the protests in Madrid.
Police presence was heavy among groups carrying republican and communist flags, banners calling for an end to cuts in the health service, education and affordable housing.