A massive landslide of mud, trees and rocks in rural Washington has killed three people, critically injured an infant and several others, and destroyed six houses, authorities said.
According to the Associated Press, the slide blocked the North Fork of the Stillaguamish River, which prompted an evacuation notice because water was rising rapidly behind the debris.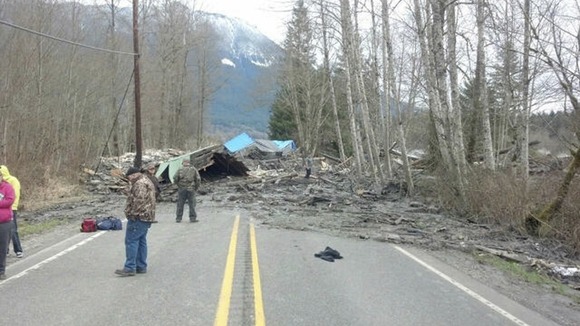 The mudslide also completely covered State Route 530 near the town of Oso, about 55 miles north of Seattle. It was at least 135 feet wide and 180 feet deep and hit just before 11 a.m., Snohomish County authorities said.