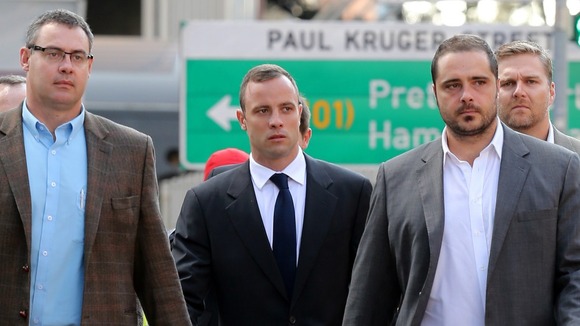 Oscar Pistorius has returned to court in South Africa as his murder trial enters a fourth week.
The prosecution has said it was conclude its case against the athlete this week after calling four or five more witnesses, before the defence presents its case.
The trial will now run until the middle of May after both sides agreed an extension.