Reeva Steenkamp admitted to being scared of Oscar Pistorius in a text message sent three weeks being the Olympics and Paralympics star shot her dead at his home, his murder trial has heard.
The messages in the weeks leading up to her death painted an image of the pair in a stormy relationship, with Ms Steenkamp accusing the South African athlete of jealousy and outbursts of anger.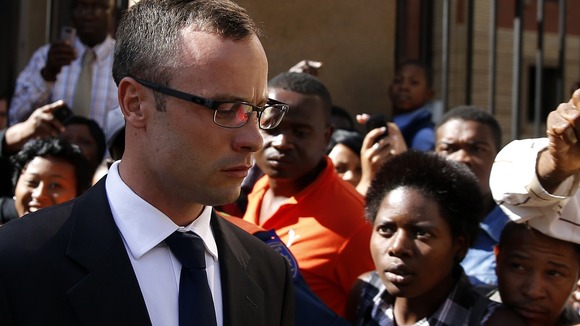 A text from the model, read out by police expert Francois Moller on Day 14 of the trial in Pretoria, said: "I'm scared of you sometimes and how you snap at me and of how you will react to me."
It continued: "We are living in a double standard relationship. Every five seconds I hear about how you dated another chick. You really have dated a lot of people yet you get upset if I mention one funny story with a long term boyfriend."
The message was sent on January 27 last year, just over two weeks before Ms Steenkamp was killed on Valentine's Day.
Pistorius denies murder and claims he mistook his girlfriend for an intruder hiding in his toilet when he shot her at his Pretoria home.