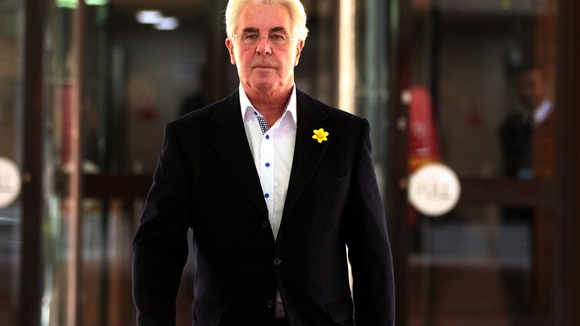 Max Clifford admitted to police that he engaged in "slap and tickle" in his office but denied ever forcing women to have sex with him, a jury has heard.
The 70-year-old listened from the dock as extracts of his police interviews were read to jurors.
Asked by detectives whether his office was "sexually charged" in the 1980s, Clifford told police: "That's probably right [...] "It was that kind of time, entertainers, that's quite possible."
However, Mr Clifford said he had never had sex with anyone in his office and claimed "no-one was ever put in a position to anything that they didn't want to do".
"I'm not that kind of man. I would be thoroughly ashamed of myself if I was putting a girl in that kind of predicament."
Mr Clifford denies 11 counts of indecent assault against seven alleged victims.
Read: Alleged Max Clifford victim tells court of 'smelly breath'