Ukrainian UDAR Party leader Vitali Klitschko says he expects more sanctions and more help from the UK regarding Russia.
Klitschko is in London today to speak with David Cameron and Foreign Secretary William Hague on the current situation in Crimea and to ask for more "economical and moral support."
Speaking to ITV News correspondent Rageh Omaar he said: "We expect more sanctions and more pressure on Russia. We are afraid that the aggression will continue in the east of Ukraine."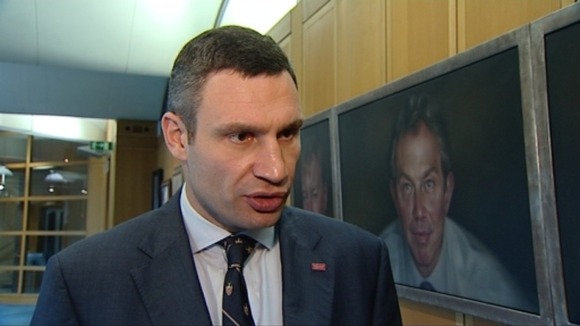 Asked if David Cameron had done enough for the Ukraine he said: "We expect more, as right now nothing has changed."
Read more: Russia 'faces further isolation if it enters eastern Ukraine'