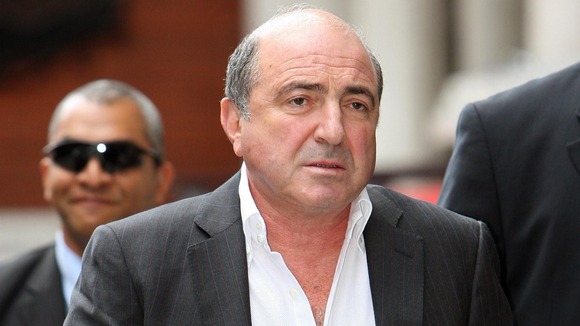 Russian oligarch Boris Berezovsky was "strangled" by an assailant who then made it look like he had hanged himself, a professor suggested at his inquest.
Professor Bernd Brinkmann, an expert on hanging and asphyxiation cases, told the hearing that he believed two people were involved in the death of the businessman, who was discovered slumped on the bathroom floor at his ex-wife's luxury property in Ascot, Berkshire, on March 23 last year.
Giving evidence this afternoon, Professor Brinkmann told the hearing: "In my view there is no way for death by hanging [...] There exists two major, major concerns against."
Prof Brinkmann said the marks on his neck were "far away from the typical inverse 'V' shape" usually seen.
He suggested the exiled Russian could have been attacked suddenly from behind and quickly strangled, which was why there were no signs of a struggle.