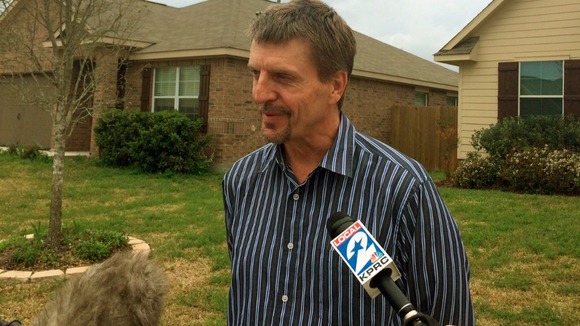 A construction worker who escaped from a burning building in Texas has spoken about his ordeal.
Curtis Reissig, 56, told ABC News: "I said: I'm going to die right here."
The fire was so intense that it blistered his face and hands as he waited to be rescued from a balcony.
Video of him swinging onto a balcony below to escape the blaze has been viewed three million times on YouTube and been shown on television around the world.
"I really wanted a second swing but the flames were so intense I just had to drop," he said.
He escaped with only blisters on his face and his hands from the extreme heat coming from the burning building and returned to the work the following day.