Gary and Phil Neville said they were "excited" about a deal to buy Northern Premier League side Salford City.
Former England right-back Gary said: "I had my first trial for Manchester United in Salford at age 11 and I will never forget how important that was to me.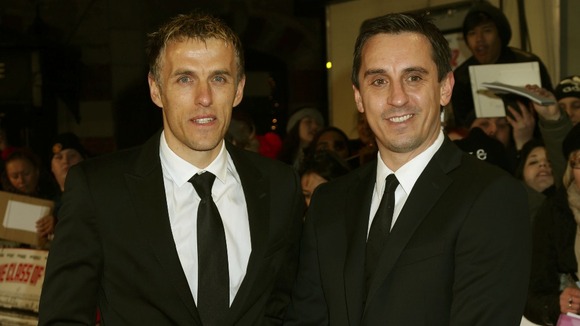 "Salford City FC to me represents those early years, the commitment, hunger, enthusiasm, desire and spirit of football and I am very excited about this venture."
Younger brother Phil added: "It is important to safeguard the hard work that is done in the lower leagues and it is going to be exciting to be able to feed our experience into the young players."