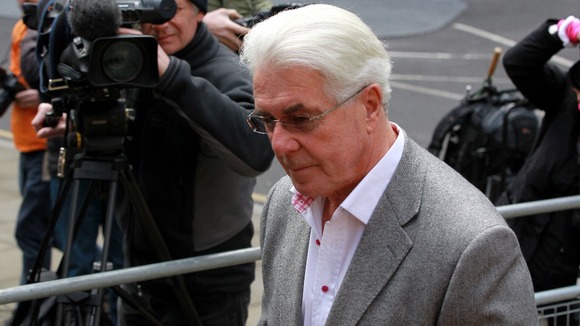 PR guru Max Clifford has branded the women he allegedly assaulted as "fantasists and opportunists" who may be trying to get compensation.
In an occasionally heated exchange, the veteran celebrity agent was asked by the prosecution QC to explain why a group of women from different areas, and of different ages and backgrounds, would have made claims about him allegedly assaulting them, sometimes in apparently similar ways.
Rosina Cottage QC asked: "Do you know any reason why these women would have lied to their family and friends all of these years ago?"
Mr Clifford said: "I don't know, because I don't know them. I know that what they are saying is untrue."
He said the complainants could be seeking "an opportunity for compensation", adding: "Possibly they are just fantasists, possibly because they don't like me, they see an opportunity - they would be the reasons."