Hollywood star Angelina Jolie called Bosnia's decision to include prevention of sexual violence in military training "inspiring" and "groundbreaking".
Speaking at a conference in the Bosnian capital Sarajevo, the UNHCR goodwill ambassador said the issue of war zone rape "has been a taboo subject in all countries".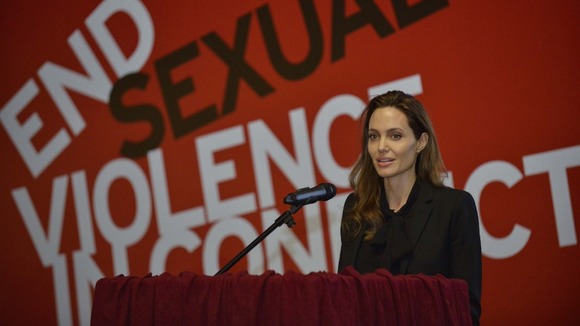 "You are helping to break down those taboos and [are] redefining soldiering in the 21st Century," she told the audience.
"There can be no peace in conflict or post-conflict zones while women are raped with impunity," the actress added.