The parents of murdered schoolgirl April Jones have criticised David Cameron for failing to clamp down on online images of child abuse.
Paul Jones accused the Prime Minister of reneging on a vow to take tough action on blocking internet images of abuse.
Jones told Channel 5 News: "I think he's hoodwinked us a little bit by coming out banging the drums, but hasn't actually put any money in place - he's left it to the internet (companies)."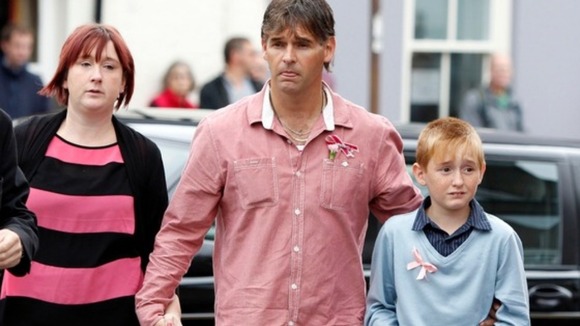 He added: "When I last met David Cameron I said aim high - but he's fallen well short of the mark."
Last July, Cameron threatened to impose tough new laws on internet giants if they fail to blacklist key search terms for horrific images as part a crackdown on online porn unveiled today.
In November, Google and Microsoft promised to introduce new software that will automatically block 100,000 "unambiguous" search terms which lead to illegal content.
Coral and Paul Jones launched the campaign after Mark Bridger was found guilty of their daughter's abduction and murder last year.