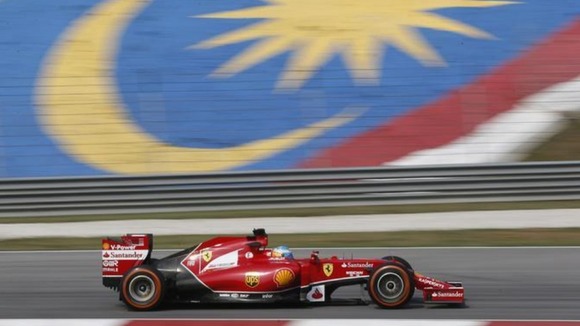 Relatives of passengers on the missing flight MH370 were told they had to leave a hotel because it was booked by the Ferrari Formula One racing team competing in the Malaysian Grand Prix.
F1 boss Bernie Ecclestone told NBC News the booking at the Cyberview Hotel in Kuala Lumpur would have been made long before the Malaysia Airlines jet disappeared two weeks ago.
He said: "I feel terribly, terribly sorry for these people. But it is up to the hotel. What would happen if you told somebody that they no longer had a booking? You would get sued, I'd imagine."
In an email to the Daily News Autos a Ferrari representative also showed sympathy:
"We are deeply saddened by the unfolding of the events for the families of those missing on Malaysia Airlines flight
"We did not receive any request to change hotel from Cyberview nor were we made aware that some families were staying at this hotel. The reservation was made in May last year following the '13 Grand Prix."
Read more: Minister's 'hopes' in finding survivors in missing jet search