Ukrainian boxer-turned-politician Vitali Klitschko has pulled out of the race for president and chosen to back billionaire confectionery oligarch Petro Poroshenko.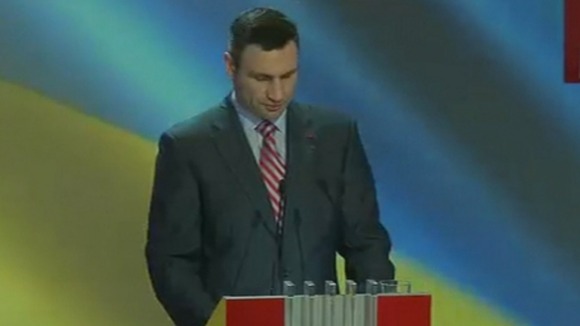 Klitschko's withdrawal, and an announcement by Poroshenko yesterday evening that he would stand in the May 25 election, has drawn the battle lines between the man known as the "Chocolate King" and Ukraine's former prime minister, Yulia Tymoshenko.
"The only chance of winning is to nominate one candidate from the democratic forces," Klitschko told a meeting of his political party.