China has called for calm and restraint on the Korean peninsula after North Korea and South Korea exchanged fire today.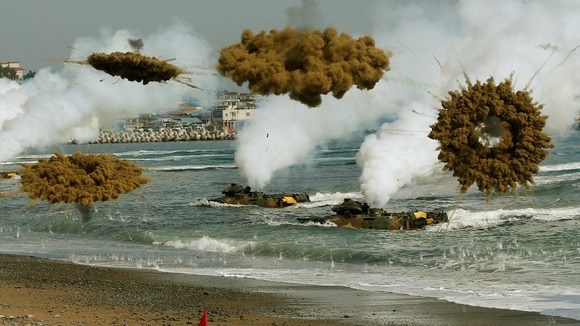 North Korea fired more than 500 shots during a military exercise near a disputed maritime border with the South, prompting the South to fire back more than 300 shots, South Korea's Defence Ministry said.
South Korea believes the North was testing the South's determination to defend its sea border, the Ministry said.