Dredging is underway on the the flood-hit Somerset Moors and Levels this morning.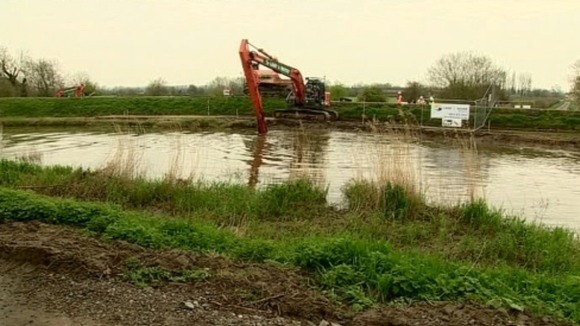 Work is beginning on a 200-yard stretch on the River Parrett, before excavators start on a five-mile stretch of river near Burrowbridge.
The work is on a key part of the river which has been specially identified for dredging and where "significant amounts" of silt have built up, the Environment Agency has said.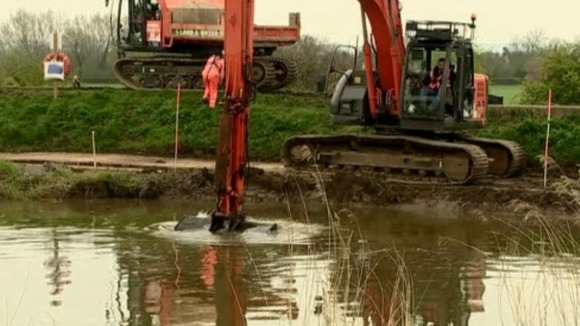 Local campaigners and residents have blamed the extent of the crisis on a lack of dredging on the River Tone and River Parrett.
Gav Sadler, of Flooding on the Levels Action Group (Flag), said the dredging was "a very encouraging sight, but is just the beginning."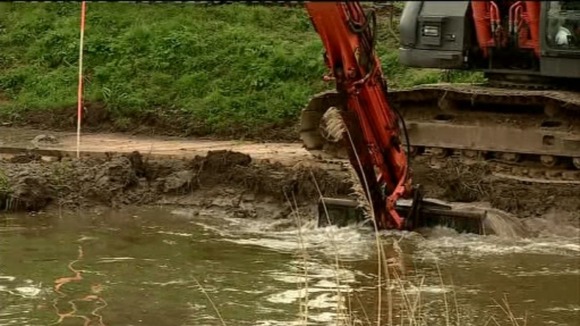 "We would like to see all the rivers dredged," he went on. "Another issue is we don't know the quality of the dredging they are going to do.
"We would like to see a little bit of transparency from the Environment Agency," he added. "This affects our lives, we want to make sure they do a proper job."