Foreign Secretary William Hague has said that Nato has "not seen the evidence" of Russian forces pulling back from the Eastern border of Ukraine.
Nato foreign ministers have met in Brussels to discuss the Alliance's response to Russia's seizure of Crimea.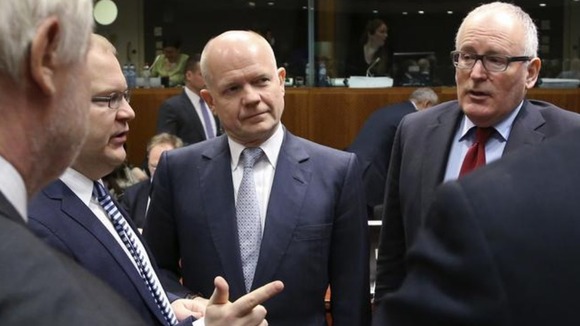 Hague also stated that Nato needed to give "reassurance and confidence to Eastern allies," with the UK already promising "fighter planes to the Baltic", among other measures.
Read more: Nato foreign ministers to discuss Ukraine response