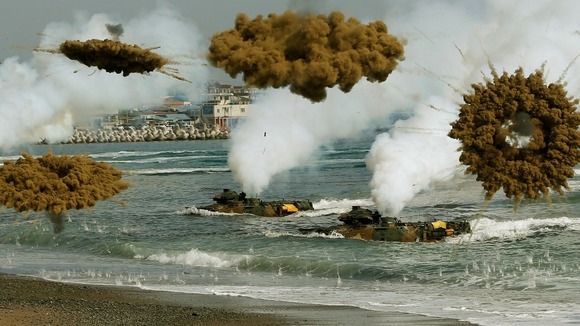 An unmanned drone crashed on a South Korean island near the disputed maritime border with North Korea, South Korean news agency Yonhap has reported.
The drone fell on Baeknyeong island on Monday when North Korea fired hundreds of artillery rounds in seas close to a disputed maritime line, triggering a similar show of strength from South Korea in response.
The nationality and purpose of the drone were not disclosed, although Yonhap reported that the South Korean military was looking into any possible link to North Korea's espionage operations.