Lib Dem leader Nick Clegg and Ukip's Nigel Farage go head-to-head for the second time tonight in a televised debate on the UK's membership in Europe.
Polls suggested Farage "beat" the Deputy Prime Minister during the first clash last week, which included debating immigration figures and the number of laws from Brussels.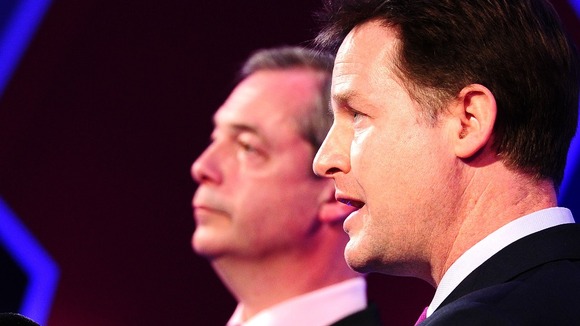 But Mr Farage was criticised over recent days after he named Russian President Vladimir Putin as the world leader he admires most.
Ukip membership is said to have surged over 25,000 in last Wednesday's LBC Radio-hosted debate last Wednesday.
Read: Nigel Farage 'wins' first televised EU debate with Nick Clegg