The UK's military headquarters in Afghanistan has been disbanded in the latest major step in the withdrawal of British troops.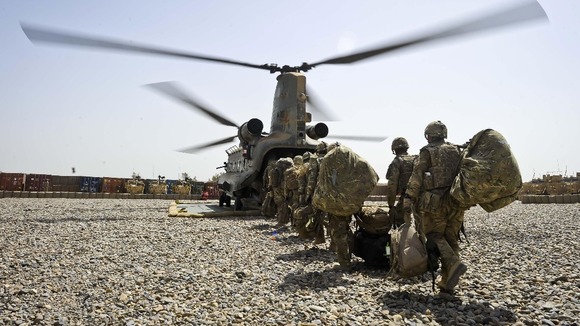 British-led Task Force Helmand came to an end yesterday after eight years of frontline military operations involving tens of thousands of UK servicemen and women.
Its functions will now be absorbed into the wider US-led Regional Command, the Ministry of Defence said.