Schools regulator Ofsted wants poor children to be prioritised for places at good primary schools, in order to try and address the educational achievement gap between rich and poor.
Read: Ofsted says early years education 'letting poorer children down'
In its first inspection of the pre-primary education, inspectors found stark inequalities in how children had been prepared for school, and called for nurseries to improve the structure of their education.
Read: Ofsted calls for more 'structured' start to education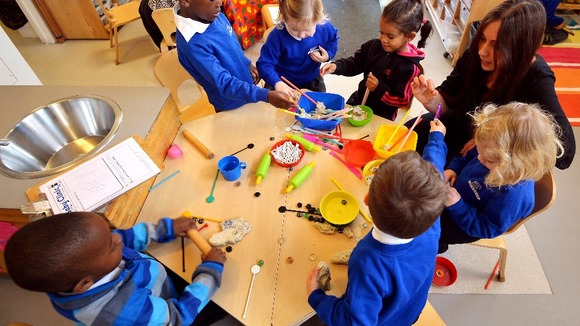 To get the priority place, children would need to take up a government-funded place at age two. It also called for the new pupil premium to be extended to two-year-olds.
More: Laws says pupil premium 'fully delivers' manifesto pledge
The government currently funds free nursery places for poor two-year-olds, as well as 15 hours of free care for all three and four-year-olds. Sir Michael Wilshaw said:
"Admissions policies should change to give the poorest children priority in securing places in reception at the best schools.
"But to get this priority, it would be on condition that they take up their funded early education place there at the school from the earliest age possible and attend regularly."