The Queen exchanged gifts with Pope Francis at the Vatican today, with the head of the Catholic Church giving Her Majesty an ornamental orb for her great-grandson, Prince George.
"He will be thrilled with that - when he is a little older!", the Queen joked.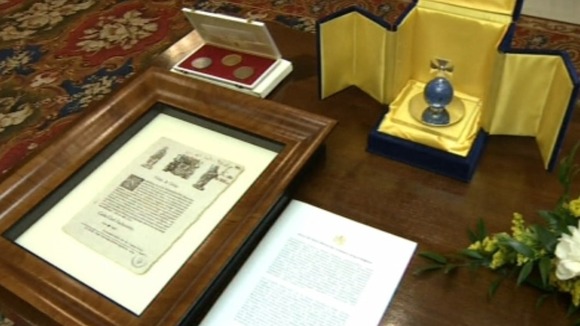 Pope Francis also gave the Duke of Edinburgh a set of papal medals, prompting the Duke to joke that it was "the only gold medal I have ever won".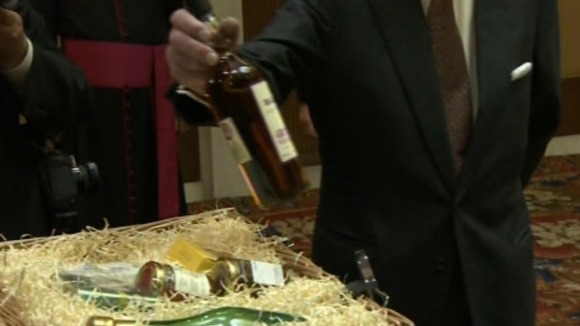 The Queen gave the pontiff a selection of British produce from the royal estates, including a bottle of whiskey from Balmoral and honey from Buckingham Palace.