Air pollution levels remain high across parts of England and Wales but are expected to reduce later today.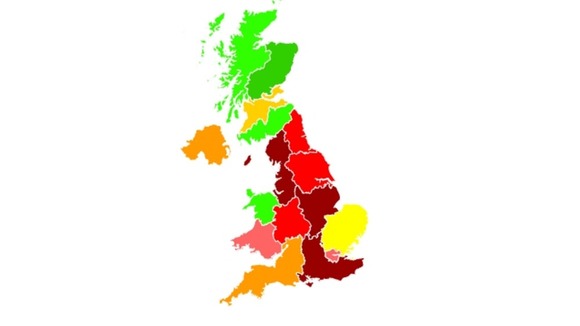 The Department for Environment, Food and Rural Affairs (Defra) reports that more than 20 areas from northern England down to the South East are still gripped by high levels of pollution this morning.
But a fresh air mass arriving later is expected to push the pollution eastwards over the North Sea, weather forecasters have said.
Read more: Advice for asthma sufferers as high pollution levels hit parts of the UK