Sightseers dangerously close to crumbling cliff edge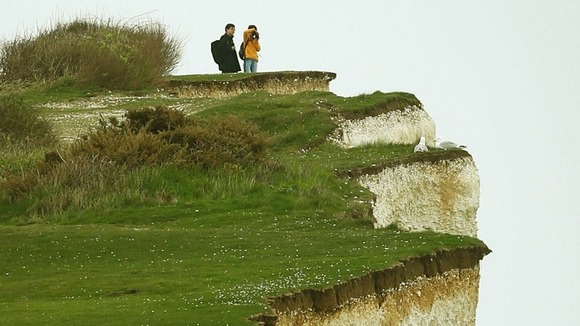 Two sightseers have been pictured standing near the edge of crumbling chalk cliffs, seemingly unaware of the danger that could befall them.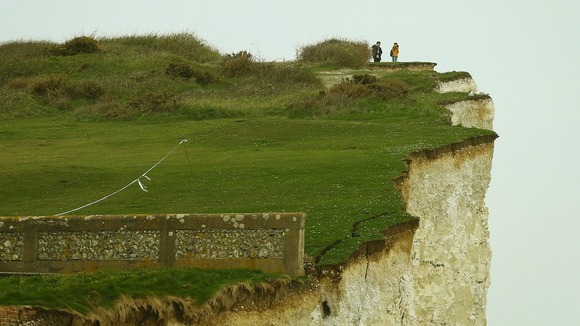 The pair were spotted at the top of Birling Gap, near Eastbourne, East Sussex, where around three metres of cliff has fallen in recent months.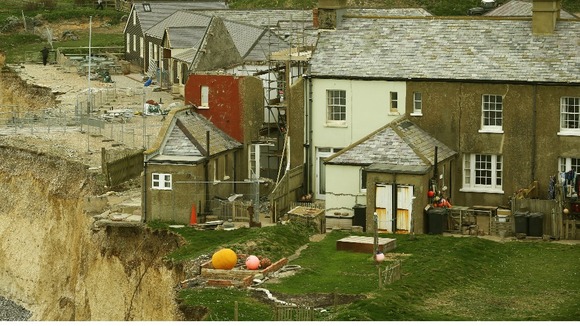 Close to where they were standing a large crack could be seen on the cliff-top - a stark sign of how precarious it is at the beauty spot - while a cottage nearby had to be demolished due to the continuing coastal erosion.