Mr Cameron visited McKanna Meats in Bloomsbury, central London, and hand delivered a letter which urges the company to check whether it is entitled to the £2,000 National Insurance break.
Read: Businesses eligible for National Insurance break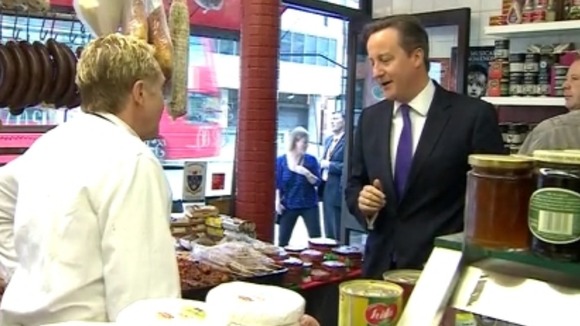 He spent about five minutes chatting to a partner in the butcher's, Graham Morley, and also bought some sausages. Speaking afterwards, Mr Morley said he was not sure how much difference the tax break would mean to his business.