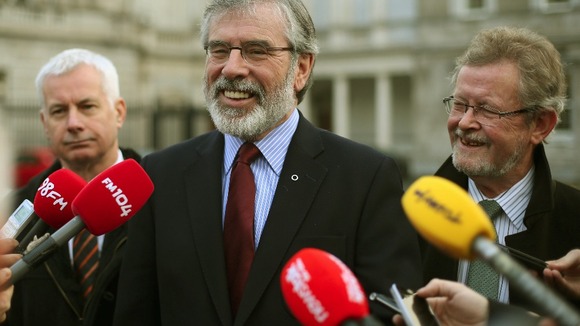 Sinn Fein President Gerry Adams has hailed a "new and positive relationship" between "all of Ireland and Britain" as it was announced that Martin McGuinness would attend an Irish state banquet hosted by the Queen.
"While Martin McGuinness's involvement in President Higgins's state visit may not be welcome by opponents of change, it is yet another example of Sinn Fein's commitment to an inclusive future based on tolerance and equality," he said.
He continued: "This decision may cause difficulty for some Irish republicans in light of ongoing difficulties in the north (of Ireland) but I would appeal to them to view this positively in the context of republican and democratic objectives and the interests of unity and peace on this island."
The banquet, in honour of Irish President Michael D Higgins, will be hosted at Windsor castle next week.