Relatives of people killed in IRA bombings have protested outside Windsor Castle ahead of a state banquet tonight which will be attended by Sinn Fein's Martin McGuinness.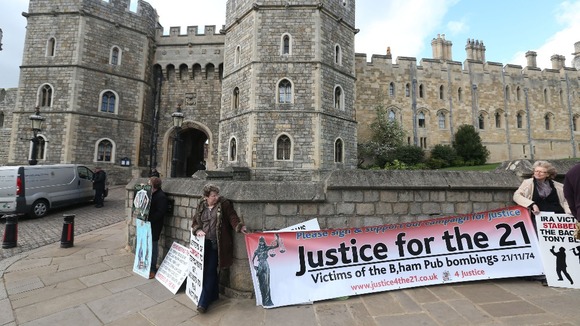 Julie Hambleton, whose 18-year-old sister Maxine died in the Birmingham pub bombings in 1974 called for Mr McGuinness to be arrested, claiming he was involved in the atrocity.
Victor Barker, whose son was killed in the Omagh bombing in 1998, said he wanted people to be "reminded of McGuinness' past" as a member of the IRA.