The Irish flag is hanging outside Windsor Castle as the Queen prepares to welcome the Irish President for the first state visit in history.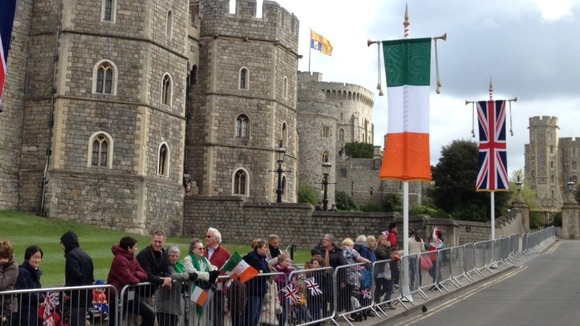 Crowds have started to gather along the route, ahead of Micheal D Higgins' momentous meeting with the Queen.
Although President Higgins has travelled to events in London, Manchester, Liverpool and Scotland last year, these were not official visits.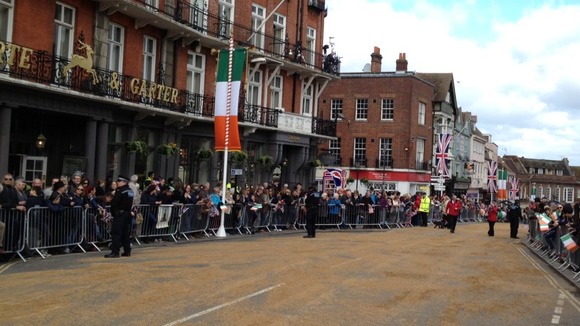 Today's ceremonial visit will begin at the Irish Embassy, when the Prince of Wales and The Duchess of Cornwall will greet The President and Mrs Higgins, on behalf on the Queen.
They will then journey together to Windsor.
More: Irish President says state visit is not about "wiping the slate clean'