Lord Tebbit has come under fire after suggesting he hoped Sinn Fein politician Martin McGuinness would be "shot in the back".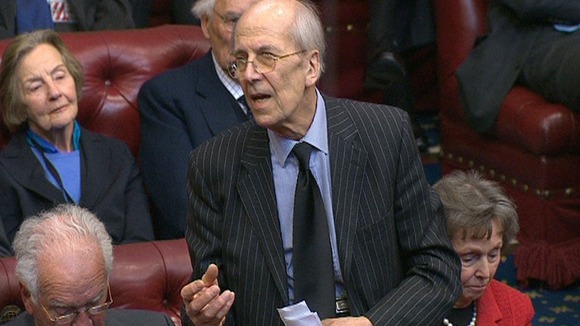 The former Conservative chairman, who was himself injured in the 1984 Brighton hotel bombing, suggested Mr McGuinness' presence yesterday at a state banquet with the Queen might anger hardline Republicans.
"There's always the possibility that a member of the Real IRA will be so outraged by Mr McGuinness bowing to the Queen that they might shoot him in the back for it. We can but hope," he said.
Sinn Fein leader Gerry Adams expressed outrage at the comments, saying:
"To publicly advocate the assassination of Deputy First Minister Martin McGuinness is a shocking throwback to a violent past from which we are seeking to move on."