Irish president Michael D Higgins will meet Prime Minister David Cameron in Downing Street on day two of his state visit to Britain.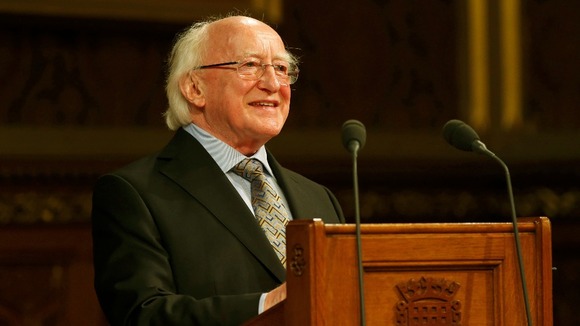 Mr Higgins will also attend an event to mark the contribution of the Irish people to the NHS and meet with the Mayor of London Boris Johnson.
A private but significant engagement will take place at the start of the day when the Duke of York shows the president the colours of the six disbanded Irish regiments which have been preserved in Windsor since 1922.
Mr Higgins will inspect a piece of history in safekeeping for 92 years at the behest of King George V after 200,000 Irish men enlisted to fight for the Crown.