Friends and supporters of Nicky Jacobs, who was cleared of murdering PC Keith Blakelock, said the Crown Prosecution Service and Director of Public Prosecutions had questions to answer on why such a "farcical" case came to trial.
Stafford Scott, the co-ordinator of the Tottenham Rights group and one of Mr Jacobs' most vocal supporters, told reporters outside the Old Bailey, "It is not a day of joy. Everybody should be able to take the notion of receiving justice as standard."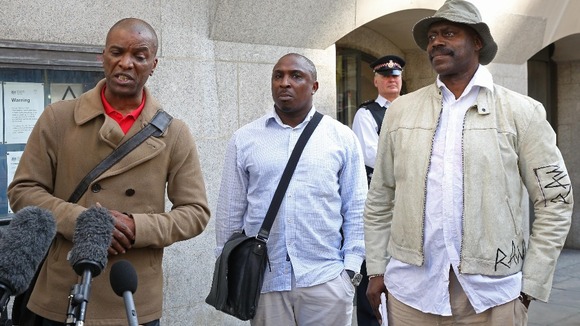 Referring to the Blakelock family, Mr Scott added: "This must have been terrible for the family. They have been conned by the Metropolitan Police Service who said this would bring justice."
Winston Silcott, who was found guilty at the Old Bailey of murdering PC Blakelock in 1987 before his conviction was quashed in 1991, claimed the police had brought the case because they were "bitter about what happened".