A man who was cleared of murdering PC Keith Blakelock in 1985 is expected to be released from prison today.
Nicky Jacobs' supporters said he was kept in Belmarsh jail last night as the administrative offices had closed.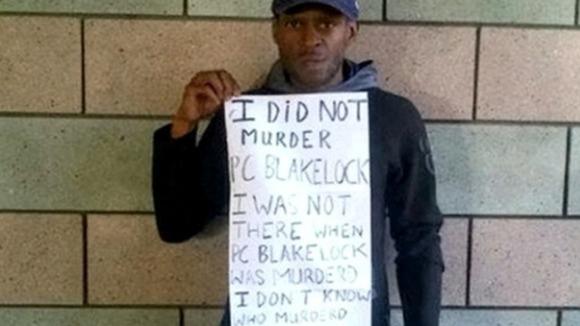 He was found not guilty yesterday of stabbing PC Blakelock to death during the Tottenham riots nearly 30 years ago.
The officer was attacked by an armed mob after his unit was deployed to protect firefighters tackling a blaze on the Broadwater Farm estate in north London on the night of October 6 1985.
Mr Jacobs, who was 16 at the time, was the seventh person to be charged with the officer's murder but no-one has been brought to justice for the killing.