The Director of Public Prosecutions has defended the decision to prosecute former Commons deputy speaker Nigel Evans over a string of sex offences charges, saying victims of sex crimes do not always consider themselves victims.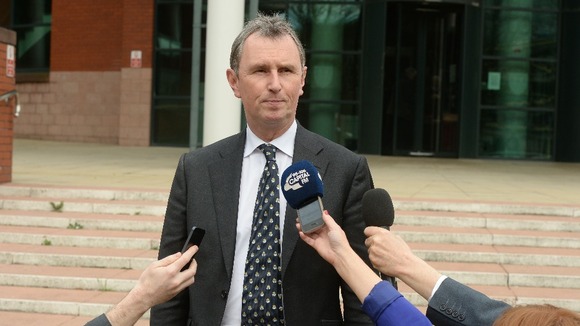 Mr Evans wept in court yesterday after a jury at Preston Crown Court unanimously cleared him of nine sexual allegations.
Read: Nigel Evans cleared of sex charges
Fellow MPs flocked to his defence following the verdict, calling for the CPS to face serious questions over their handling of the case.
Alison Saunders told BBC Breakfast: "Victims themselves may not always think of themselves as victims, it rather depends on the relationship they are in with their alleged abusers.
"So if someone is in a position of power, or perhaps we have seen it in grooming cases where victims think they are not victims because their abusers love them and take care of them.
"So I think we should be very careful just to say 'people don't think they are victims and therefore they are not".