Irish president Michael D Higgins has hailed his "memorable" historic state visit to the UK as "so positive, so uplifting and so hopeful".
He took to the Royal Albert Hall stage at a concert in his honour to uproarious applause and said: "On a night like this it is great to be Irish." He added it was "even better" to share it with "our friends in Britain".
Read: Irish President meets PM on day two of historic visit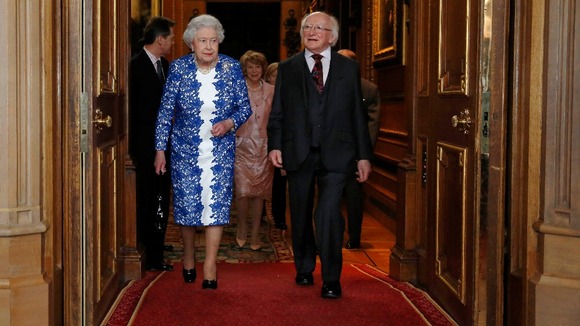 On the final night of his visit, President Higgins was joined in the Royal Box by his wife Sabina and Prince and Princess Michael of Kent.
"In this magnificent venue and on this...historical occasion, I want to extend my thanks to a number of people who have made this evening's celebration, and indeed the past few days, extraordinary and memorable days, so positive, so uplifting and so hopeful," President Higgins said.