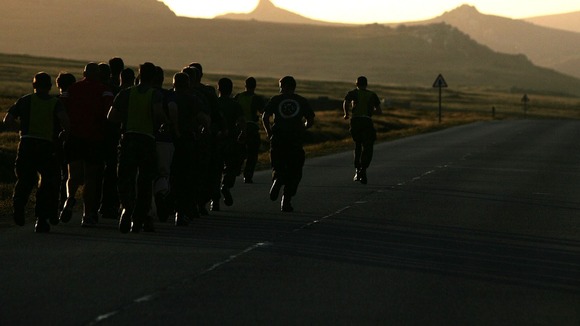 Argentina has accused the UK of provocative behaviour by planning military exercises in the Falkland Islands next week.
Deputy foreign minister Eduardo Zuain summoned the British ambassador in Buenos Aires to protest over the "new show of military force".
It is the latest diplomatic clash following heightened tensions over the territory since Cristina Fernandez de Kirchner took power in Argentina.