Chilean President Michelle Bachelet has declared a state of emergency and sent the army in to maintain order after a wildfire destroyed 500 houses in the Chilean port city of Valparaiso.
Residents of the this morning awoke to stench-filled scene of smoke, ash and sirens. Marines have been patrolling the streets while ambulance crews treat people for smoke inhalation and other injuries.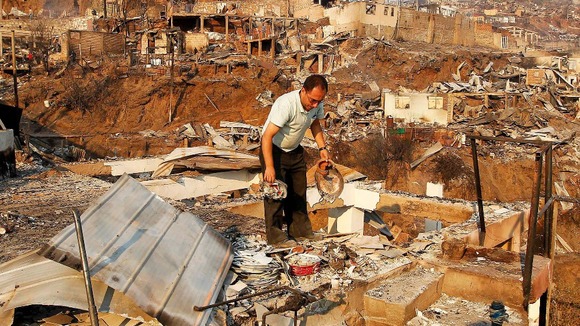 While the blaze inflicting most of the damage overnight, firefighters today continued to try to douse active points of the blaze.
"It is still not completely extinguished," Ricardo Bravo, a local government official said.