Steven Gerrard has admitted Liverpool's 3-2 victory over bitter rivals Manchester City on the day marking the 25th anniversary of the Hillsborough disaster was "the longest 90 minutes" of his life.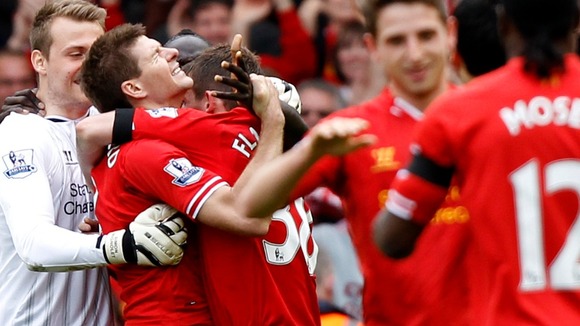 Read: Liverpool fans remember Hillsborough at Anfield
"It felt like the clock was going backwards in some parts of that game," Gerrard told Sky Sports 1.
Today's win is a giant step towards Liverpool's first league title since 1990, with the Reds to now face Norwich City.