The memorial service marking 25 years since the Hillsborough tragedy has begun.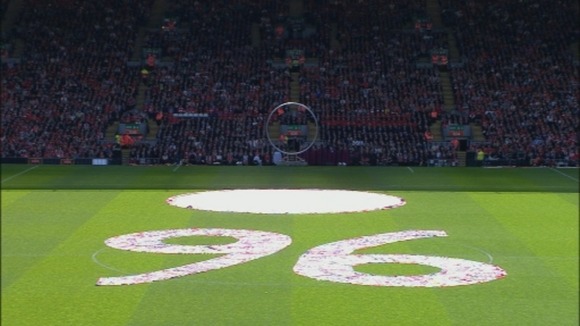 The Rev Kelvin Bolton, from the local parish of Christ Church and Holy Trinity, began the service.
He thanked the families and friends of the victims "for the example you have given us of refusing to give up, of giving to us... a picture of living life, sometimes at its worse, but demonstrating that human virtue of dignity."
The names of the 96 people who lost their lives were then read out, interspersed with hymns sung by a choir and the crowd.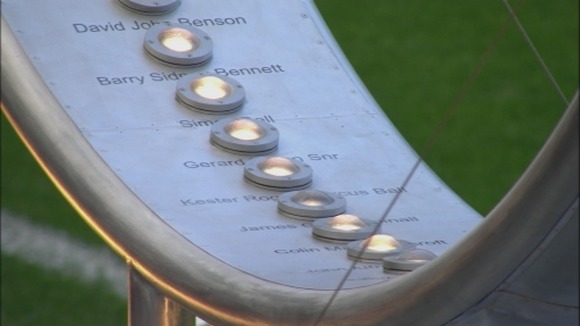 As each name was read out, a corresponding bulb was lit up on a new memorial sculpture in the form of a giant ring.