President Barack Obama has paid tribute to the people of Boston one year on from the marathon bombings, recognising the "incredible courage and leadership of so many Bostonians in the wake of unspeakable tragedy."
Obama said: "We also know that the most vivid images from that day were not of smoke and chaos, but of compassion, kindest and strength: A man in a cowboy hat helping a wounded stranger out of harm's way; runners embracing loved ones, and each other; an EMT carrying a spectator to safety.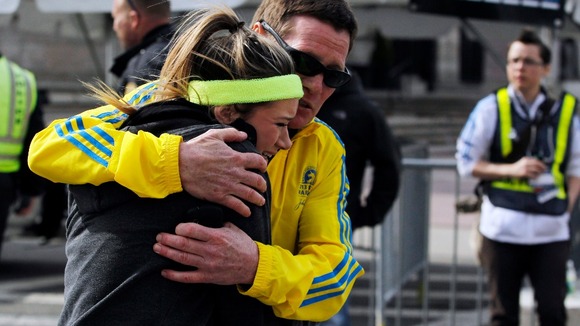 "We offer our deepest gratitude to the courageous firefighters, police officers, medical professionals, runners and spectators who, in an instant, displayed the spirit Boston was built on - perserverance, freedom and love.
"One year later, we also stand in awe of the men and women who continue to inspire us - learning to stand, walk, dance and run again."
Read: Washington Correspondent Robert Moore's blog on the survivors of the bomb attacks