Almost a million adults and children received emergency supplies from food banks in the past year - a "shocking" rise of 163% on the previous 12 months - a new report has revealed.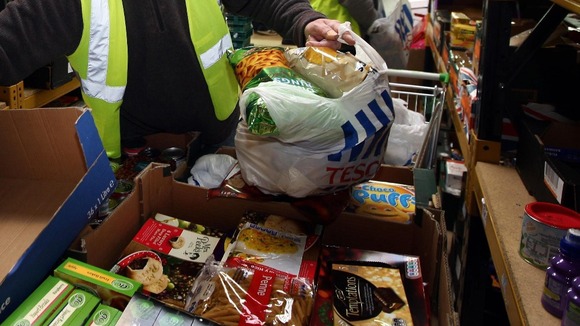 The Trussell Trust said rising numbers were turning to food banks because their incomes are "squeezed", despite signs of an economic recovery.
A record total of more than 913,000 people received three days' emergency food in the last year, with over half blaming benefit delays or changes.
The trust now has more than 400 food banks across the UK, although it is opening two a week compared with three in 2012/13.