Andy Coulson told the Old Bailey hacking trial today that an email ordering "Do his phone" had nothing to do with hacking, but was an instruction to inspect the phone bill of a News of the World staff member who he suspected of leaking stories.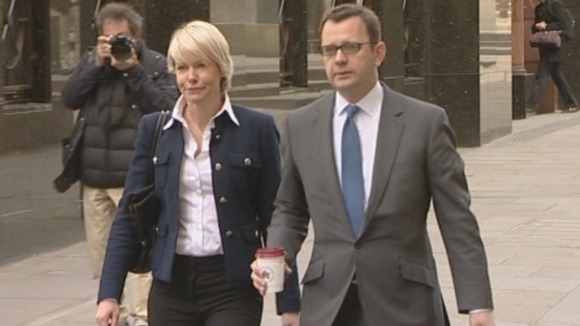 The former NotW editor denied the order had anything to do with hacking the phone of Calum Best, son of footballer George Best.
"I was quite resistant to the idea of anybody working for me leaking stories but there was a growing body of evidence that was being put forward by some other people on the paper and in the end - reluctantly - I approved the request for billing data in relation to (the staff member)," he said.
Read: Coulson admits hearing hacked Blunkett voicemails
He told jurors he was "in no doubt" that the email shown to the hacking trial was not an "instruction to anybody to hack anybody's phone".
In the event, there was no evidence to support the suspicions surrounding the reporter in question, the court heard.
The trial was adjourned until 10am on Tuesday.