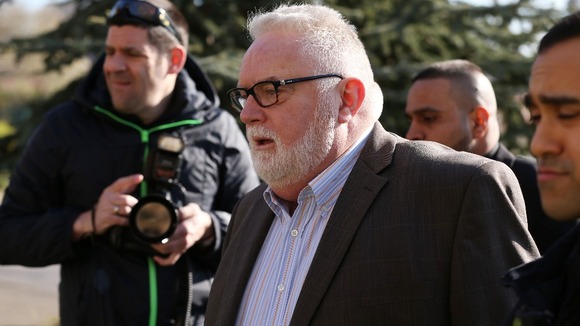 Paul Flowers' solicitor says his client has been "hounded" by the press since his alleged drug possession was reported in the media.
Speaking outside Stainbeck Police Station in Leeds, Andrew Hollas said: "I think it's been self-evident that he has been hounded for six months by certain elements of the press and they have included many allegations within their papers that have been completely without foundation."
He told reporters that the former Co-op Bank chairman would make a "full statement" following his appearance at Leeds Magistrates' Court on May 7.