Nicky Jacobs, who was cleared last week of the 1985 killing of PC Keith Blakelock, has given his first interview since being released from prison.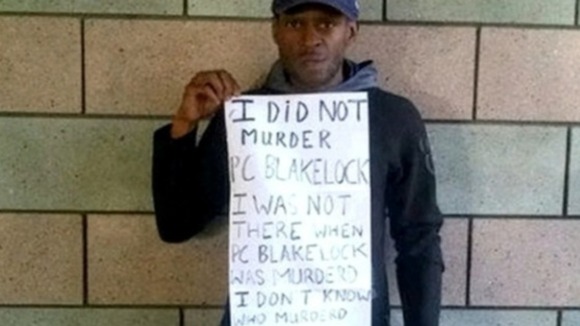 He told BBC's Newsnight that if he were a member of PC Blakelock's family: "I would be outside the courts, petitioning. I would want that (justice)."
"If I had to sit down in a court for six weeks and hear that so called justice about someone else then I would be angry and disappointed at the system and the establishment my husband died for," the 45-year-old told the programme.
"That's me personally, " he added. "Not taking nothing away from PC Blakelock's family and how they feel."
Mr Jacobs, who was 16 at the time of the Broadwater Farm riots, was charged with the policeman's murder last year and remanded in custody.
A jury at the Old Bailey last week found him found not guilty of murder and manslaughter.