Details have begun to emerge of the ferry that sank in South Korea which began to list badly about 20 km (12 miles) off the southwest coast as it headed for the island of Jeju.
The ship, Sewol, lay on its port side and capsized, with only part of its white and blue hull showing above the water.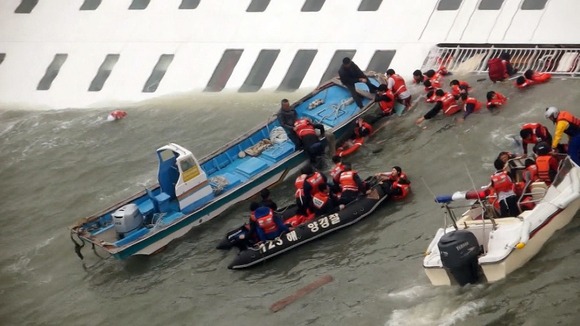 Coastguard vessels and fishing boats scrambled to rescue those on board, with dramatic television footage showing rescuers pulling passengers in life vests out of the water by hand as their boats bobbed beside the ferry's hull.
Other terrified passengers were winched to safety by helicopters hovering overhead. The ferry left from the port of Incheon, about 30 km (20 miles) west of Seoul, late on Tuesday. A distress signal was sent from the ship early on Wednesday, the South Korean coastguard said,