An image allegedly showing the last words written by suspected Boston Marathon bomber Dzhokhar Tsarnaev, before he was captured, have been obtained by ABC News.
The writing was apparently found on the wall of the boat he was arrested in.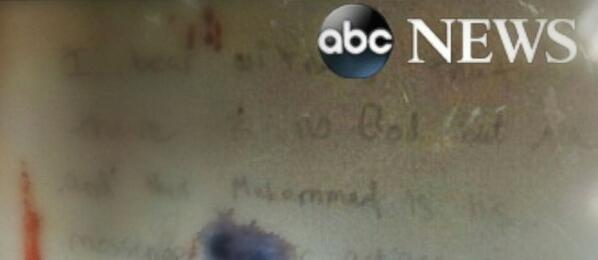 ABC have transcribed what they believe to be the inscription on the boat walls:
"The U.S. government is killing our innocent civilians, but most of you already know that… I can't stand to see such [bullet hole] go unpunished," said the note ABC News obtained from a law enforcement official.
"We Muslims are one body. You kill one of us, you hurt [bullet hole] us all."