Vladimir Putin has denied any Russian involvement in the unrest in eastern Ukraine.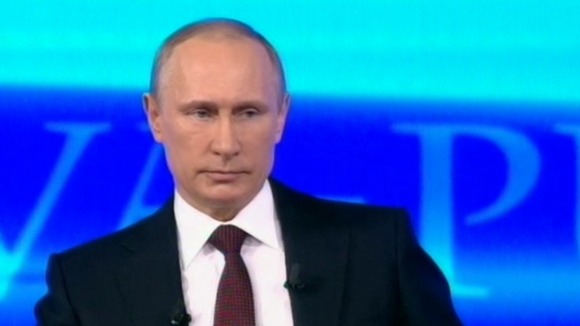 Speaking during a televised phone-in on Russian television, the President said there were "no special forces, no instructors" from Russia in eastern Ukraine and that those taking up arms were "all local people".
He also called for "dialogue" between pro-Russian elements in the east of the country and the authorities in Kiev.
Mr Putin also struck a conciliatory tone, saying that Russia and Ukraine "share an enormous number of interests and if we want to be successful we must work together".