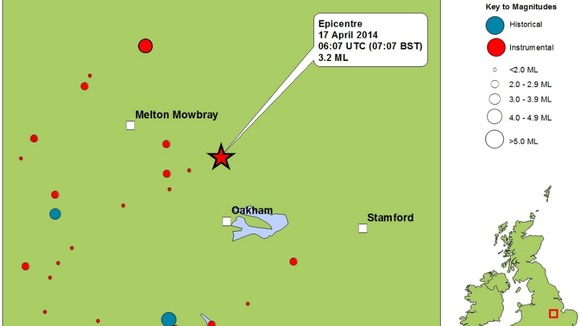 The earthquake felt in Rutland this morning was not powerful enough to have caused any significant damage, according to the British Geological Survey (BGS).
A spokesman for the organisation said earth movement measured this morning was around 100,000 times smaller than a recent 8.2 magnitude Chile earthquake.
In terms of energy release, the Rutland quake was 33-and-a-half-million times smaller.
The BGS says it has had 265 reports from members of the public who say they have felt the quake, with the furthest away coming from Wellingborough, 45 kilometres (27 miles) to the south.