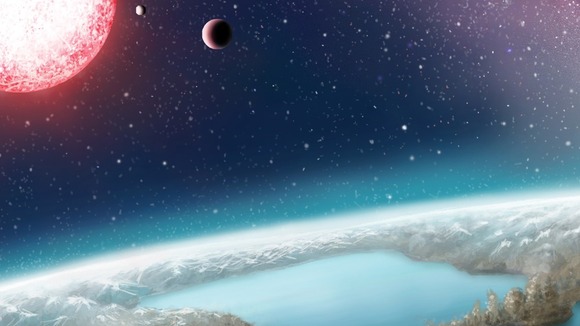 Scientists scouring the sky have discovered an 'Earth-like' planet in the habitable zone.
The new planet, dubbed Kepler-186f, was discovered using NASA's Kepler telescope, which was launched in March 2009 to search for Earth-sized planets in our corner of the Milky Way Galaxy.
A habitable zone planet orbits its star at a distance where any water on the planet's surface is likely to stay liquid. Since liquid water is critical to life on Earth, many astronomers believe the search for extraterrestrial life should focus on planets where liquid water occurs.
"Some people call these habitable planets, which of course we have no idea if they are," astronomer Stephen Kane said. "We simply know that they are in the habitable zone, and that is the best place to start looking for habitable planets."